About

In 2010, we moved to Boone County to a small farm and started raising our own beef, chicken, pork, and lamb. We sold the extra to friends and family. Ryan continued his passion of smoking and curing meat of all kinds and can now share the delicious results with our customers!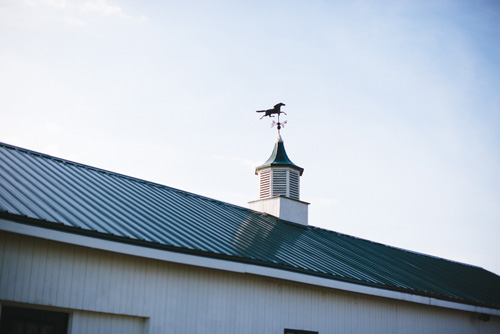 Saint Adrian Meats & Sausage was named for the patron saint of butchers. Around 306 AD in Rome, Saint Adrian was a member of the Herculean guard under emperor Maximian. He often presided over the torture of Christians. On one occasion, he was so impressed that the Christians refused to renounce their faith, that he himself became a Christian. He was arrested, jailed, and subsequently tortured to death. He is also one of the patron saints of soldiers.
OUR PHILOSOPHY
We love to eat. You probably do too, if you are reading this! The best meals start with the freshest ingredients. Our goal is to bring you the freshest and best meats and sausages. The meat you find at our store is grown on our farm or other farms in Boone County. All of our meat is produced without the use of hormones or antibiotics and raised in the most natural way possible. We visit our farmers to make sure that they follow our requested methods. They also sign a letter of acceptance and certification. Our cows mostly eat grass, but they do get some grain. We believe that the best quality beef is produced on a mixture of both.
It is important to us to help our neighbors that are less fortunate in Boone County; therefore we partner with the Caring Center, a non-profit organization in Lebanon. For more information, see www.thecaringcenter.net
Our store is located in on the courthouse square Lebanon. We love the feel of the town square and we want to contribute to a vibrant downtown.
See you soon!